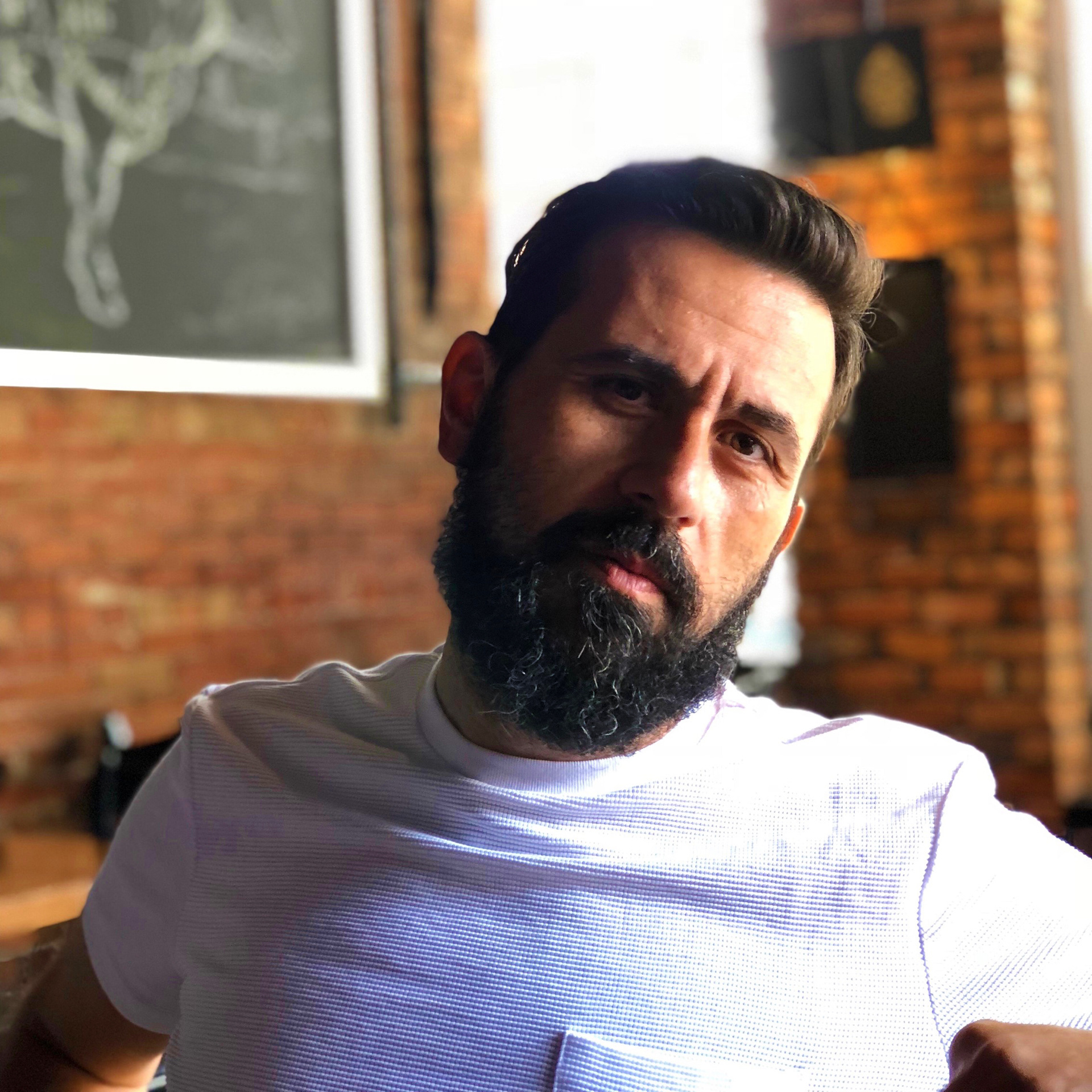 Emilio has over 18 years of experience leading creatively unique and successful exhibitions of all sizes and types, creating experiences that are engaging, meaningful, and inspiring.
Originally trained as a graphic designer, Emilio looks to communicate ideas in the built environment using typography, scale, textures, lighting, artifacts and space. As an experiential designer, he combines these elements to layer messages that speak to the spirit of the topic to create an enriching visual experience.
Motivated by creativity and innovation, he incorporates radical collaboration in the exhibition design process to leverage the diversity of ideas. Emilio is an advocate for a human-centred design process that includes researching and prototyping ideas as a means of creating something that reflects the wants and needs of the visitors. He has facilitated many workshops leading a diverse set of project team members to explore innovative solutions to various projects. 
Emilio looks to create experiences for people that surprise them with moments of whimsy, that inspire them to take action, and encourage them to see different perspectives. He is excited by the challenges faced by museums today and how storytelling within an exhibition has the power to change people.
Currently a Senior Exhibition Designer at Reich+Petch Design International. 
Royal Ontario Museum, Toronto; exhibition and graphic designer (August 2000–2018). Duties include researching, developing and designing exhibition graphics, scenographic design, wayfinding planning and design. Notable projects include:

Eternal Egypt

(2004),

Ancient Peru Unearthed

(2007),

Book of the Dead

(2009), The Warrior Emperor and China's Terracotta

Army (2010),

Maya: Secrets of their Ancient World

(2011),

Observance and Memorial, Photographs from S-21, Cambodia

(2012), 

The Forbidden City: Inside the Court of China's Emperors

(2014),

A Third Gender

(2016),

The Family Camera

(2017),

Designing Asian Design

(2017),

#metoo and the Arts

(2018),

Modernism on the Ganges; Raghubir Singh Photographs

(2018). 
Principal at Transmission Design (2011–present). Design services for educational institutions and museums. Clients include Ryerson University, Aga Khan Museum, Canadian Museum of History, and Heritage Canada.
Able to lead all phases from concept, development, design, production and installation of exhibitions. 
Proficient graphic and typographic skills.
Adept at designing 3D engaging and participatory visitor experiences. 
Effective at leading a collaborative design-thinking process. 
​​​​​​​
Capable at working with other museum stakeholders such as management, curators, conservators, security, education, among others to meet objectives and standards respective of their needs. 
Understanding of inclusive design practices and accessibility standards. 
Adept at presenting concepts and design ideas. 
Ability to think through a problem objectively. 
Effective at researching a project, its content, and the message. 
Capable of designing for large and small scale applications. 
Able to communicate with designers and professionally deal with clients and production houses. 
Understanding of appropriate materials and finishes appropriate for museum and display purposes.
Proficient on a Mac platform using the latest in software: Adobe CC; Illustrator (with CADTools), Photoshop and InDesign, as well as Sketchup for 3D applications.
Speaker at the World Design Summit, Ontario Museum Association, Canadian Federation for the Humanities and Social Sciences Congress, and Design in East Asian Arts Symposium. Awarded the Social Good Design Award by Registered Graphic Designers of Ontario and Gladstone Hotel for the Observance and Memorial exhibit design. Chair on the Seneca College Advisory Committee for the Communications Arts program.
Received a diploma for Graphic Design from Seneca College of Applied Arts, (1997–2000).